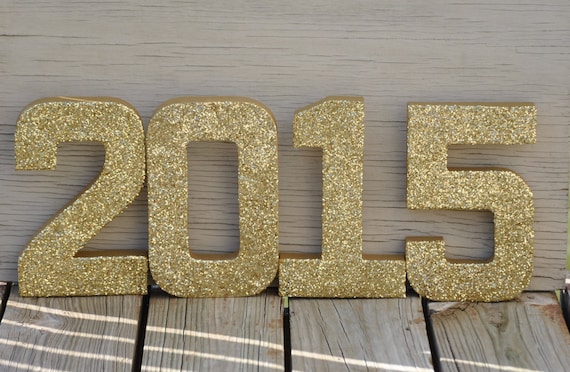 Hi lovelies! Happy New Year! Honestly, I'm not one for the whole 'New Year, New Me' thing, as I think if you really want to change that bad, you don't need a New Year to do that. However, I do like to think of the New Year as a new start. Everything's so up in the air at Christmas, we're off work for a while (if you're lucky!), the house is often disorganised after getting lots of lovely new things (if we're lucky!!) and come January 1st, it often feels like a good time to start getting yourself sorted. So, rather than go all deep and make lots of resolutions about changing my life (though 2015 is looking to be one hell of a year so watch this space!), I thought I'd do 5 manageable resolutions based around the two things I know best, Blogging and Beauty! Being a blogger and beauty therapist, I figured these resolutions are all very doable, so no excuses! So, let's get into it shall we?
Use up Products before buying new ones.
I am terrible for this. This Christmas, I received loads of new bath and body products, make up, skincare etc, then bought more in the sale and that on top of the collection I haven't already used, it's getting slightly ridiculous! Don't get me wrong, I love receiving these things as presents and I love buying them myself, but as it's a new year and I've decided I'm going to get as organised as possible, I'm going to use up as many as possible before repurchasing others. Obviously this doesn't count for new releases.. products I really want to try... okay, I'm probably going to buy new bits every now and then, but I've decided to hold off on buying anything new until I have at least 5 empties in my empty products box. This won't include things I need to replace, but anything I have more than one of, aka body butters, perfumes.. cannot be bought until I have five empty products. To help me stick to this, I am hoping to do monthly empties posts this year, collecting all my empty products and reviewing them at the end of each month. This obviously depends on how many products I use up, but I guess only time will tell how well I do with this!
Write Blog Posts in advance,
As much as I love blogging in the moment, then posting right away, this just isn't always possible. So, on my days off, or where I just have a bit of spare time, I'm going to start photographing and writing posts to be saved in advance and posted when I need them. I like to read blogs that are updated regularly, so I want my blog to be the kind of blog that I like to read.
Stick to a good skincare routine.
To be honest, my skin is on the whole, pretty good and to be even more honest, I think I take advantage of that a bit too much. Being a beauty therapist, I know the importance of a good skincare routine, but don't always practise what I preach. So, this year, things are going to be different! I actually started this around Christmas time, properly double cleansing, toning, exfoliating, moisturising etc and I've already noticed the difference in my skin. I've found that my make up sits better, my skin tone is more even (the one thing I struggle with is redness in the winter!) and my skin is a lot more normal than combination now! I've always taken my make up off at night and cleansed, but I'm not always the best at doing the full routine, so I'm determined to keep this up.
Generally I'm not too bad for this, but the one thing I definitely want to start doing is replacing things like mascara and eyeliner slightly more often, as I've been known to keep mascaras far longer than I should do! I also tend to hang onto products that I don't (and won't) use such as lipsticks that don't suit me, or foundations in the wrong shade, when I really could pass them onto friends and family, or even stick them in a blog sale rather than letting them sit in a drawer for goodness knows how long!
Follow and Comment on more blogs.
I already follow lots of lovely blogs, but I'm determined to find out about more, particularly fairly new blogs, through the blog chats every week. I also want to start to comment on more blogs, as I adore reading all the lovely comments on my posts, so I want to give that same feeling to others! I read a lot of blog posts, but don't always stop to comment, however this year, I'm determined to start doing just that.
So that's it! My 5 Beauty and Blogging resolutions for 2015! Do you have any New Years resolutions? What are they?
Let me know!
P.S. If you want to help me towards another goal for the New Year, I'm taking part in the Dryathalon to raise money for Cancer Research and #BloggersAgainstCancer, you can click
here
to donate to #BloggersAgainstCancer - also tweet about the cause or share on your blog to raise awareness! Check out the page with full info
here.